TaxWorkFlow can automatically upload clients from QuickBooks using a predefined template. Before importing make sure QuickBooks application and QBFC13.0 are installed on your PC. If your first installation was TaxWorkFlow 2.0.0.41210 or later version, QBFC13.0 is already included to the package you've installed otherwise you need to download QBFC13.0 from http://thetaxworkflow.com/release/QBFC13_0Installer.exe and install it separately.
Select "Clients>Import clients from QuickBooks":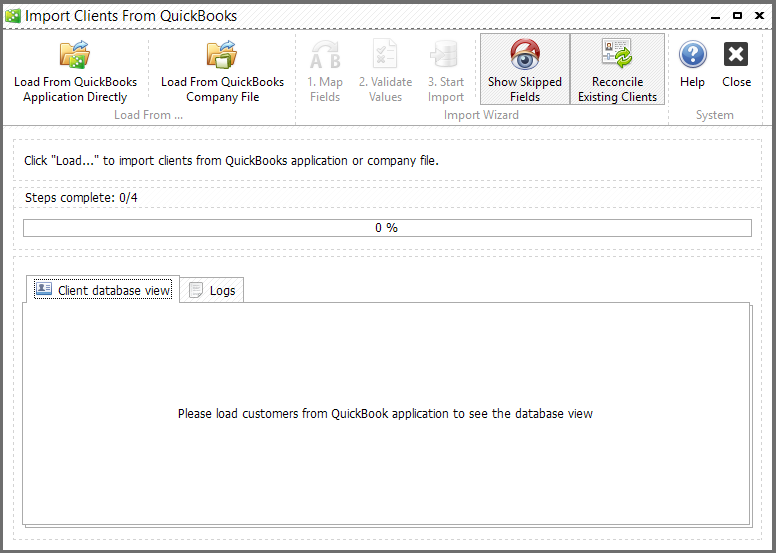 Here you can select from where you want to import clients: directly from QuickBooks account or from QuickBooks company file (*.qbw). If you want to import clients directly from QuickBooks make sure your QuickBooks application is running on your PC. If you want to import clients from company file, please note, that your QuickBooks application must be closed before the importing procedure.
The next steps are to map fields that were not mapped automatically and to validate values of cells. Both procedures are identical to Import clients from Excel. After it's done you can start import clicking the appropriate button.