Installation of TaxWorkFlow is simple. Just download the setup file provided to you and run the program.
You can always find the latest installer at this web address:
http://www.thetaxworkflow.com/release/TaxWorkFlowSetup.exe
After launching the installer, you will see the standard windows setup wizard as shown below.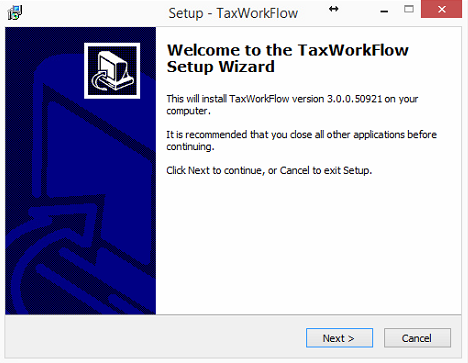 You need read and accept the license agreement to continue with the installation of the software: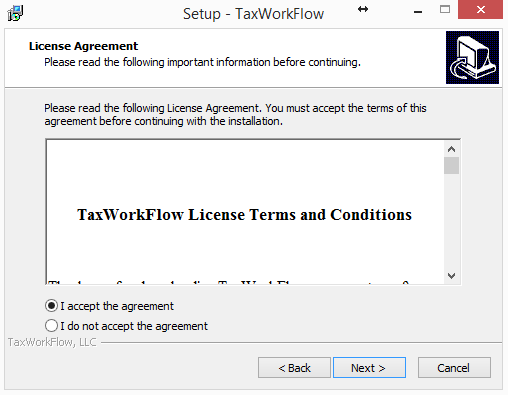 Now choose the directory where you want to install the software: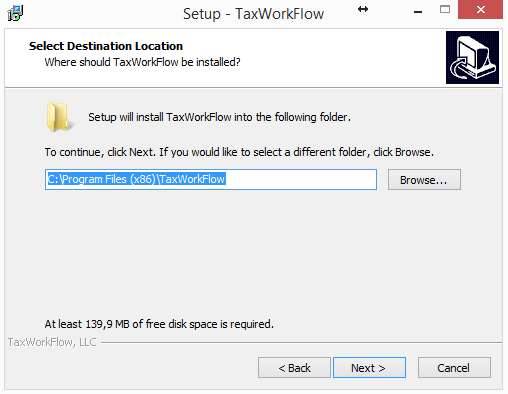 Select the Start Menu folder to create program's shortcuts: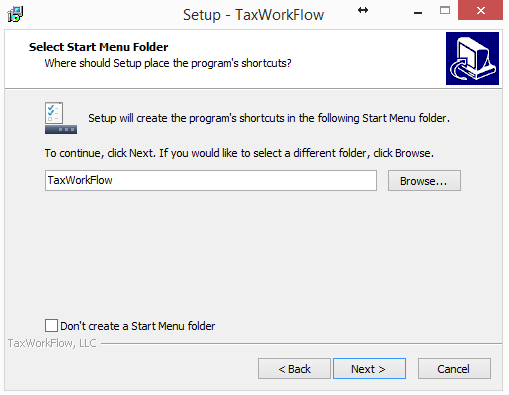 Check the checkbox if you wish to create a TaxWorkFlow desktop icon: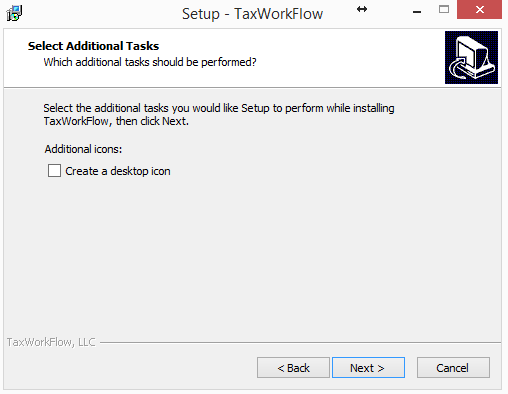 Review the chosen options before beginning the installation process: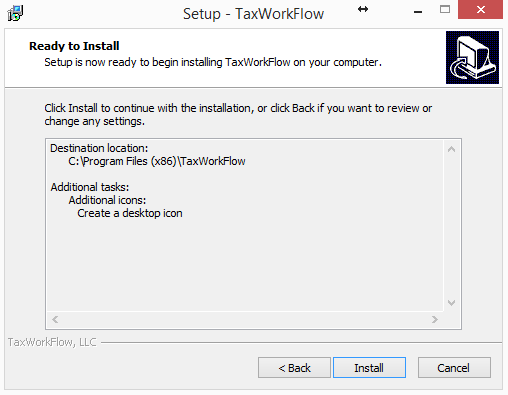 Now the installation will begin.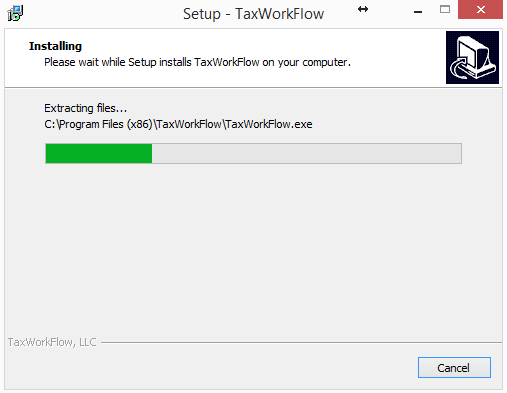 During this process, you will be offered to install Microsoft Visual C++ 2010 components if you don't have them installed on your PC. Click "Install" and continue the installation process.
Also the PDF printer driver will be installed to your system.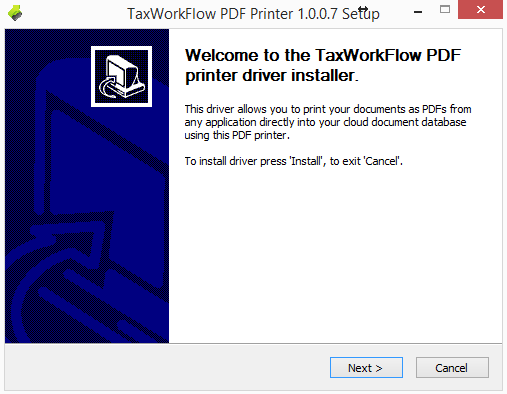 Press "Next" to install the driver.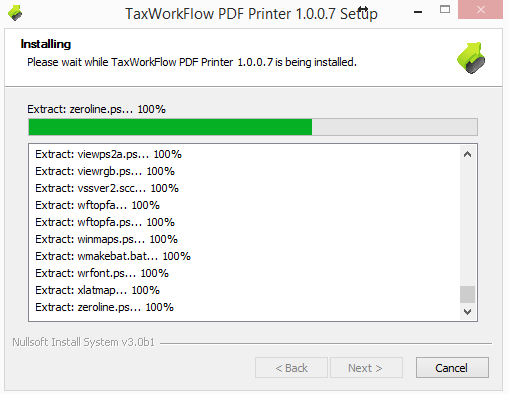 Press "Finish" to close PDF printer driver installation wizard: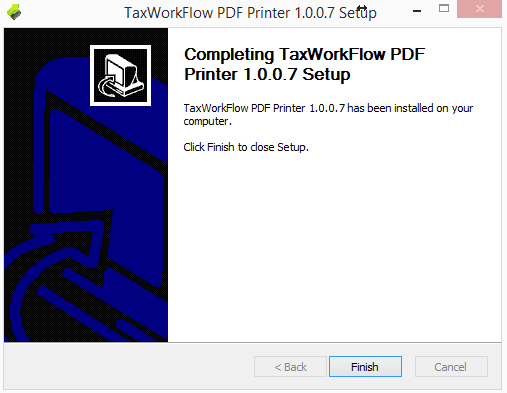 Finally, the setup process will warn you about Windows Firewall changes. It's a necessary procedure to enable connections to the cloud database.

To read a firewall setup guide please follow an appropriate link below:
Symantec Norton Internet Security
The TaxWorkFlow installation is completed.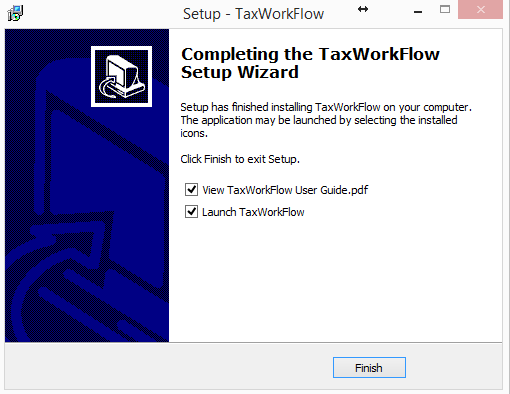 Tip: "Please run TaxWorkFlowSetup.exe as an administrator If the installation process was interrupted by the system on any step."
You will need to configure at least one connection in order to work with the system. You can learn how to do it in the next sections of this guide. If you already had a connection to the system before (as part of our beta-testing program), you will see your previous connections when you run the program and you will be able to connect to them.